We are always fascinated by the magical power of the mighty Traunstein on the opposite side of the lake,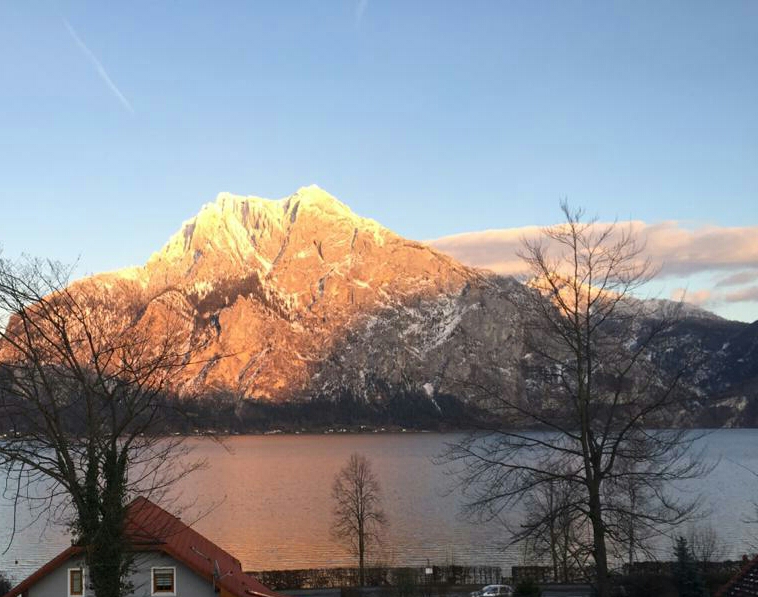 ... which offers an impressive natural spectacle in all weather conditions.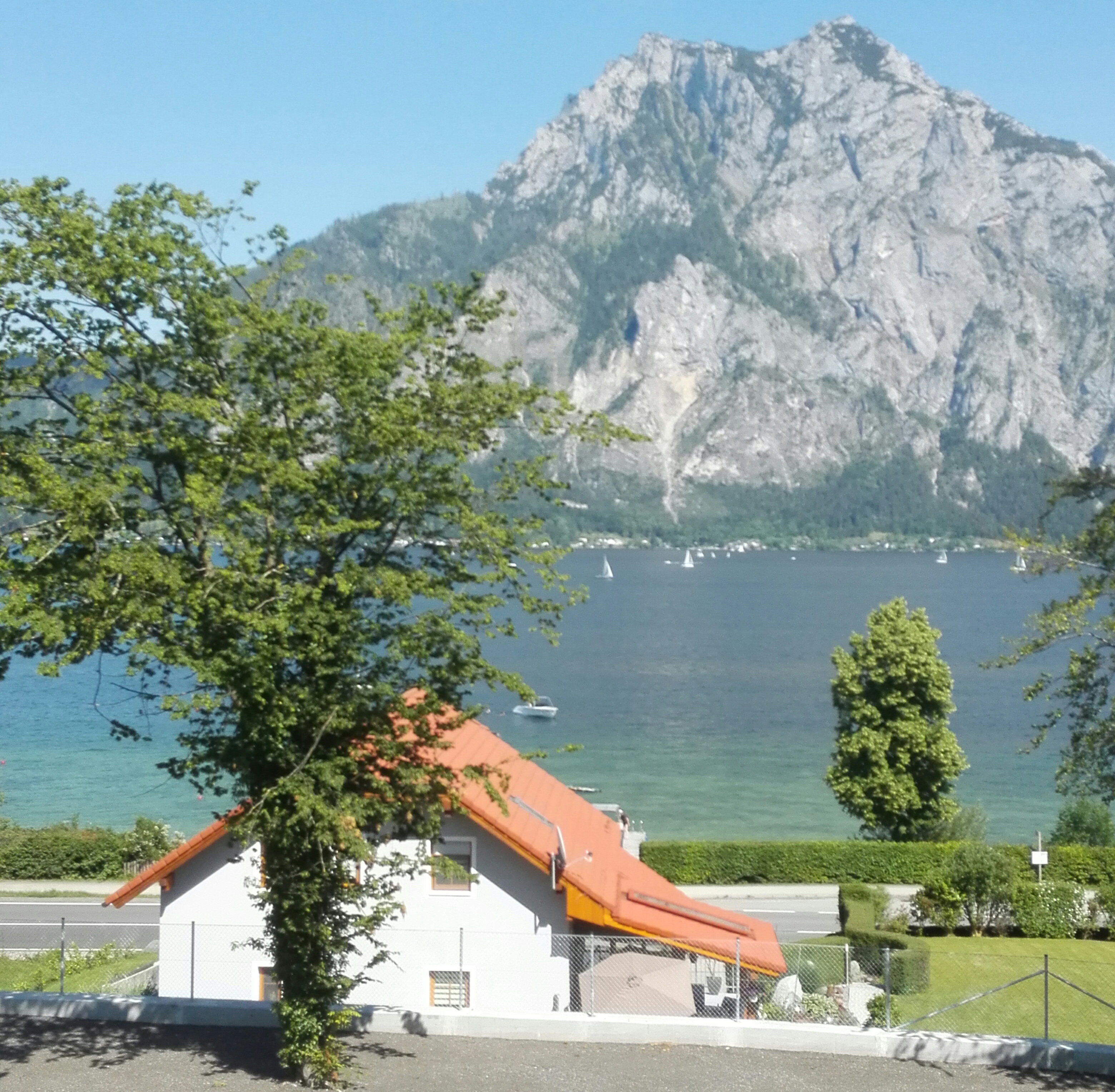 ...Sailboats cross in front of the Traunstein ...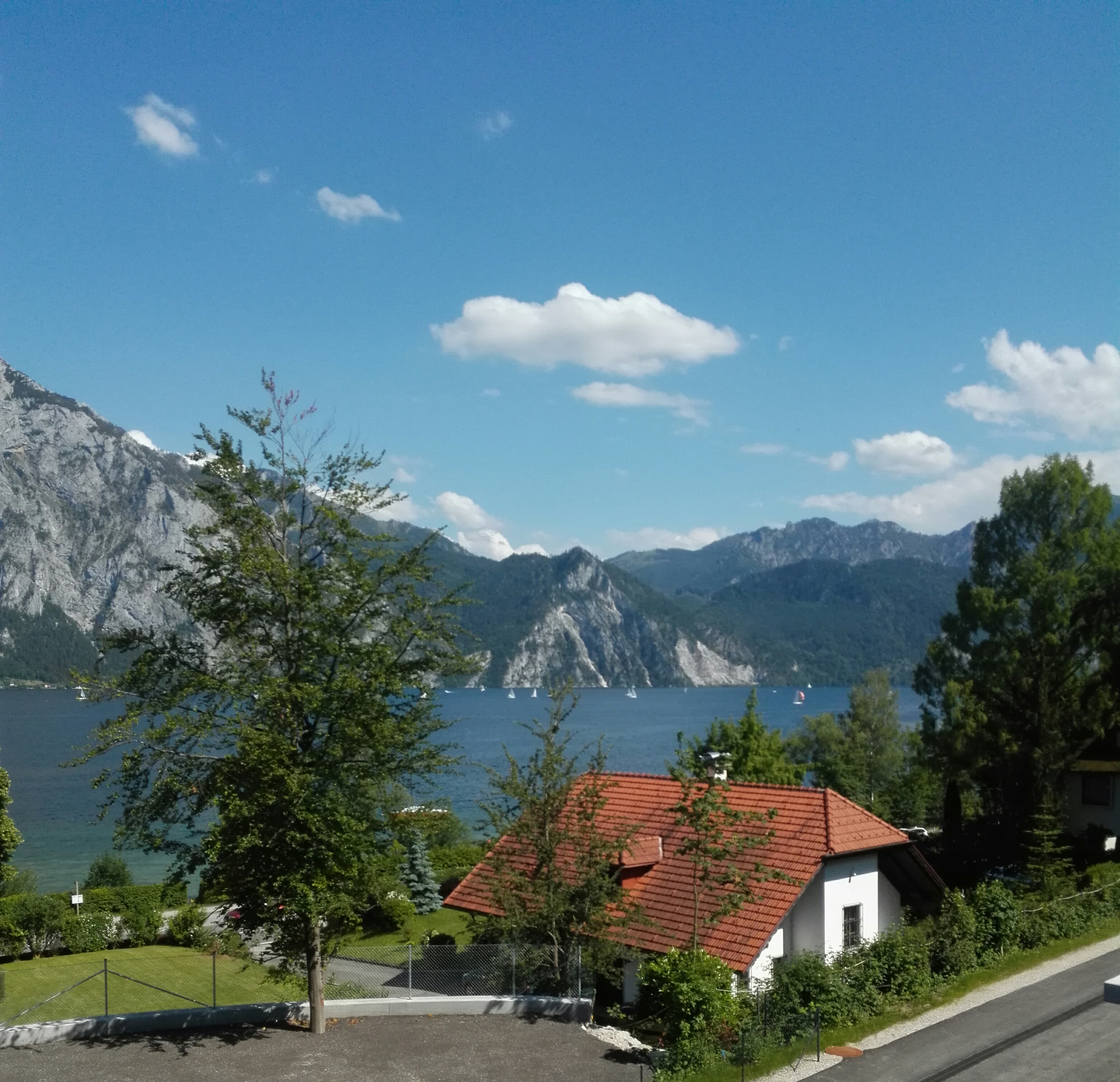 We have captured the mountain panorama view of Traunsee, Traunstein; on a clear night the starry sky beyond. Evening mood: We invite you to enjoy this extraordinary place from our floor-to-ceiling terrace.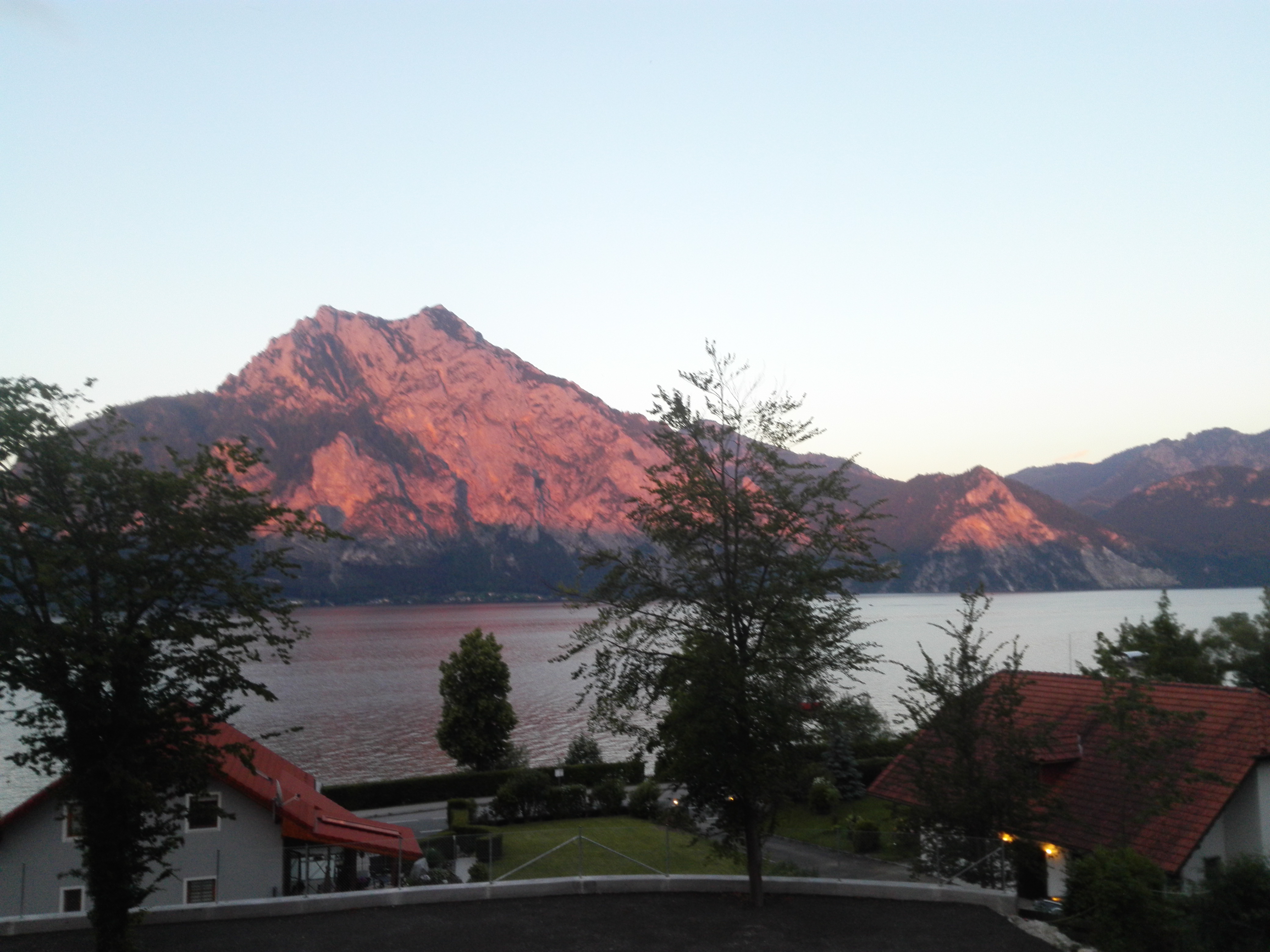 Everything has been carefully selected by us down to the last detail. We hope you enjoy your stay.